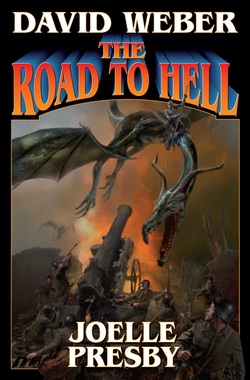 Hi World!
I have a book coming out! David Weber and I have completed the third book in the Multiverse series started with Linda Evans many years ago. The Road To Hell is available for pre-order now at
Barnes & Noble
and
Amazon
and will be coming to bookstores near you on March 1st.
For those of you who can't wait until March, Baen Books is hard at work on the copyedits for the reviewers' advance reader copies. I've heard rumors that the eARC* may be available from
Baen
as early as December 15th.
Happy reading,
Joelle Presby
*An eARC is the ebook version of an advance reader copy. These are early versions of the book given to book reviewers and purchased directly from the publisher by those eager fans who want to read the story before the hardcover release date. A fully proofed ebook version will be available from book retailers on March 1st along with the hardcover.